Benefits of Attending & Past Statistics
About WSPID
WSPID is the only global organisation focusing solely on pediatric infectious diseases.  Founded in 1994, the objectives of WSPID are to create and strengthen a global network of PID societies and individuals for the exchange of information and knowledge.
Adequate diagnosis, prevention and treatment of pediatric infectious diseases is critical in providing the best outcomes for patients, but there remain clinical practice gaps that must be addressed to improve standards of care.  Education plays a critical role in addressing these gaps, and WSPID aims to address these needs by promoting exchange of scientific and clinical knowledge among practitioners through its biennial congress, webinars and soon, its online education and networking portal.   Opportunities for those in resource constrained settings to access high quality education can be limited, but through our portal, this is about to change.
WSPID as a global pediatric infectious disease society is uniquely positioned to create a hub for education, global networking, and cooperation for all of the Peds ID community but with a special focus on those from resource constrained settings and the next generation of Peds ID professionals.
This brings us to another new WSPID initiative – Young WSPID (YWSPID) – dynamic, global and the current and next generation of Peds ID professionals and pediatricians. Young WSPID are passionate about child health locally and regionally, but keenly aware that there is a bigger picture. Hence, they are interacting at a global level to network, exchange experiences and ideas, address disparities, and celebrate successes.
From a WSPID perspective, ensuring that young and early-career Peds ID professionals are part of the society narrative has a two-fold benefit:
Utilizing the energy and ideas from young and early-career members and having them participate in all society activities while developing initiatives that cater specifically to this audience.
Transferring the experience and knowledge of senior and other YWSPID members through mentorship and nurturing of those starting out in this exciting medical field.
WSPID sees itself connecting the dots, building on the strengths that individuals bring during different stages of their careers and channelling this to benefit the global pediatric community. This, in turn, impacts the health and well-being of children and their families wherever they live in the world.
Industry Benefits of Supporting WSPID 2023
Promotes cutting-edge scientific research
Contributes to the advancement of pediatric infectious diseases on an international level
Offers a unique opportunity to exchange ideas with renowned professionals from across the world
Provides an ideal networking forum
Offers unique exposure to worldwide markets
Offers visibility and interaction during the live event plus three months following the event with on-demand content.
WSPID Attendance over the years
WSPID 2013 (Cape Town) - 1,400 Participants
WSPID 2015 (Rio de Janeiro) - 1,402 Participants
WSPID 2017 (Shenzhen) - 1,745 Participants
WSPID 2019 (Manila) - 1,300 Participants
WSPID 2022 (Virtual) - 1,775 Participants
Statistics from WSPID 2022 – Virtual
Total Number of Unique Logins
Total Number of User Logins
TOTAL UNIQUE LOGINS PER DAY
PARTICIPANTS BY WORLD REGIONS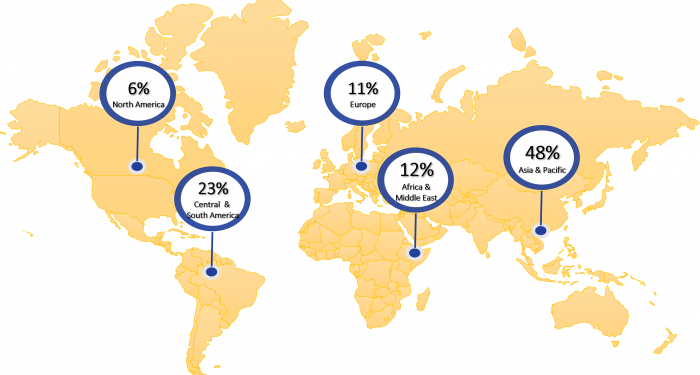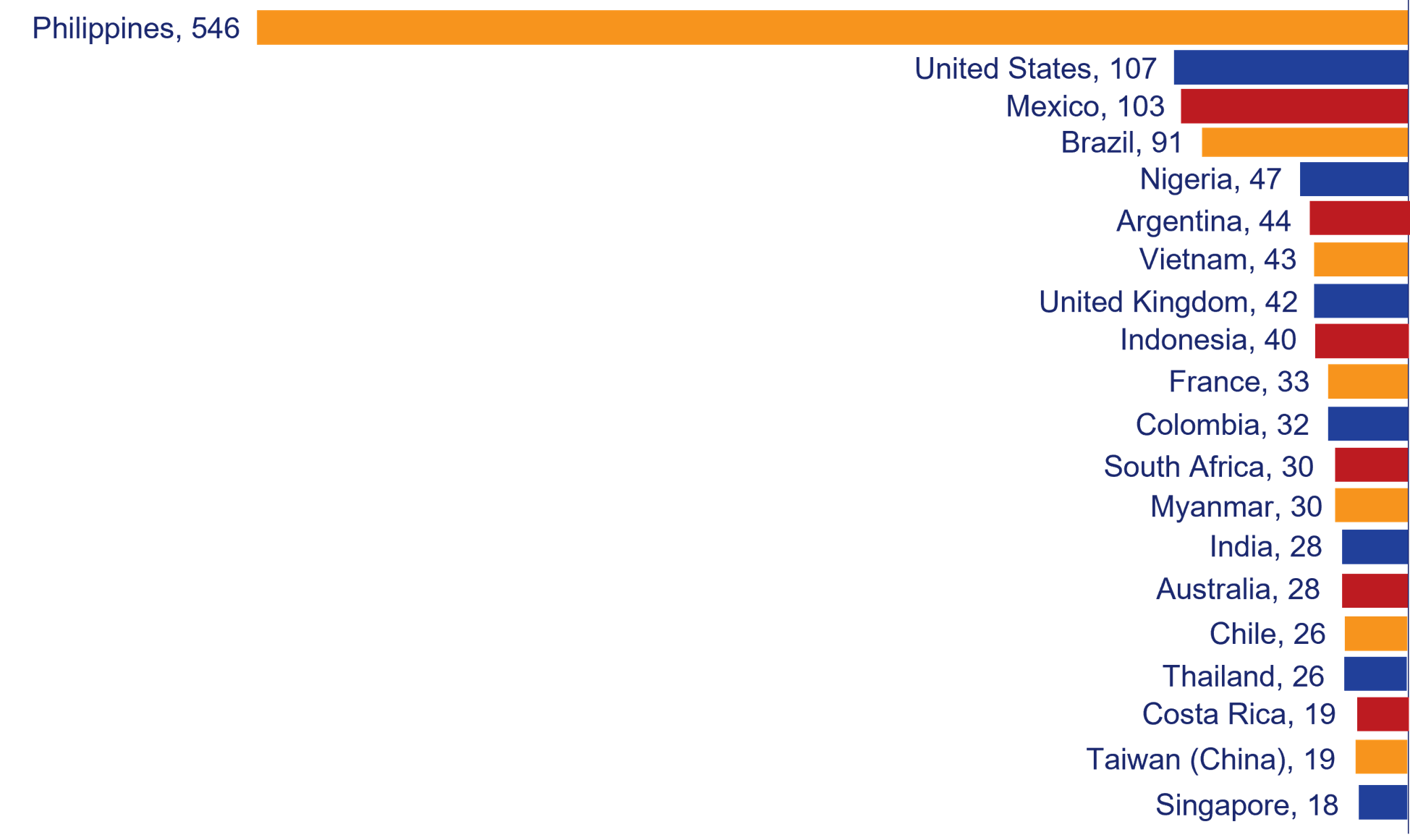 PARTICIPANTS BY PROFESSIONAL ROLE (%)
PARTICIPANTS BY PROFESSIONAL INTEREST (%)
PARTICIPANTS BY WORKPLACE (%)
Statistics from WSPID 2019 – Manila, Philippines
WSPID 2019 took place physically in Manila, the Philippines, and welcomed 1,300 participants from 77 different countries.
Participants by World Regions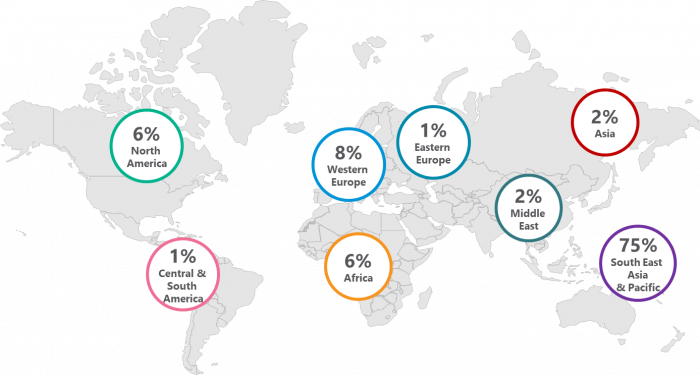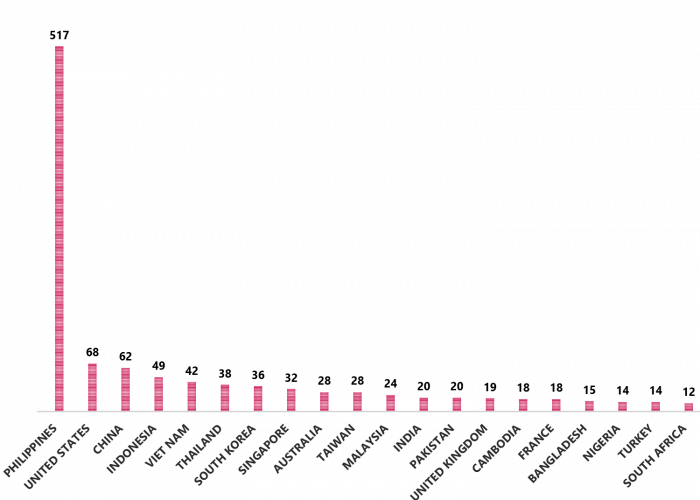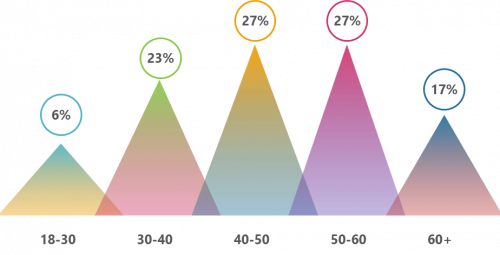 Participants by Professional Role
Participants by Professional Interest