Get to know one of Africa's hidden gems!
Located on the east coast of South Africa, in the province of KwaZulu Natal, Durban is one of Africa's hidden gems that is yet to be discovered by most travelers. The city lies at the mouth of the Umgeni River, demarcating parts of Durban's north city limit. Other parts of the river flow through the city itself, giving it a charming and picturesque look.  Durban has a natural harbour, Durban Harbour, which is the busiest port in South Africa and is the 4th-busiest in the Southern Hemisphere.
Durban is an ethnically diverse city, with a cultural richness, mixed beliefs and traditions. Zulus form the largest ethnic group. There's also a large number of people of British and Indian descent. The influence of Indians in Durban has been significant and is felt nowadays as  a variety of cuisine, culture and religion was brought by them.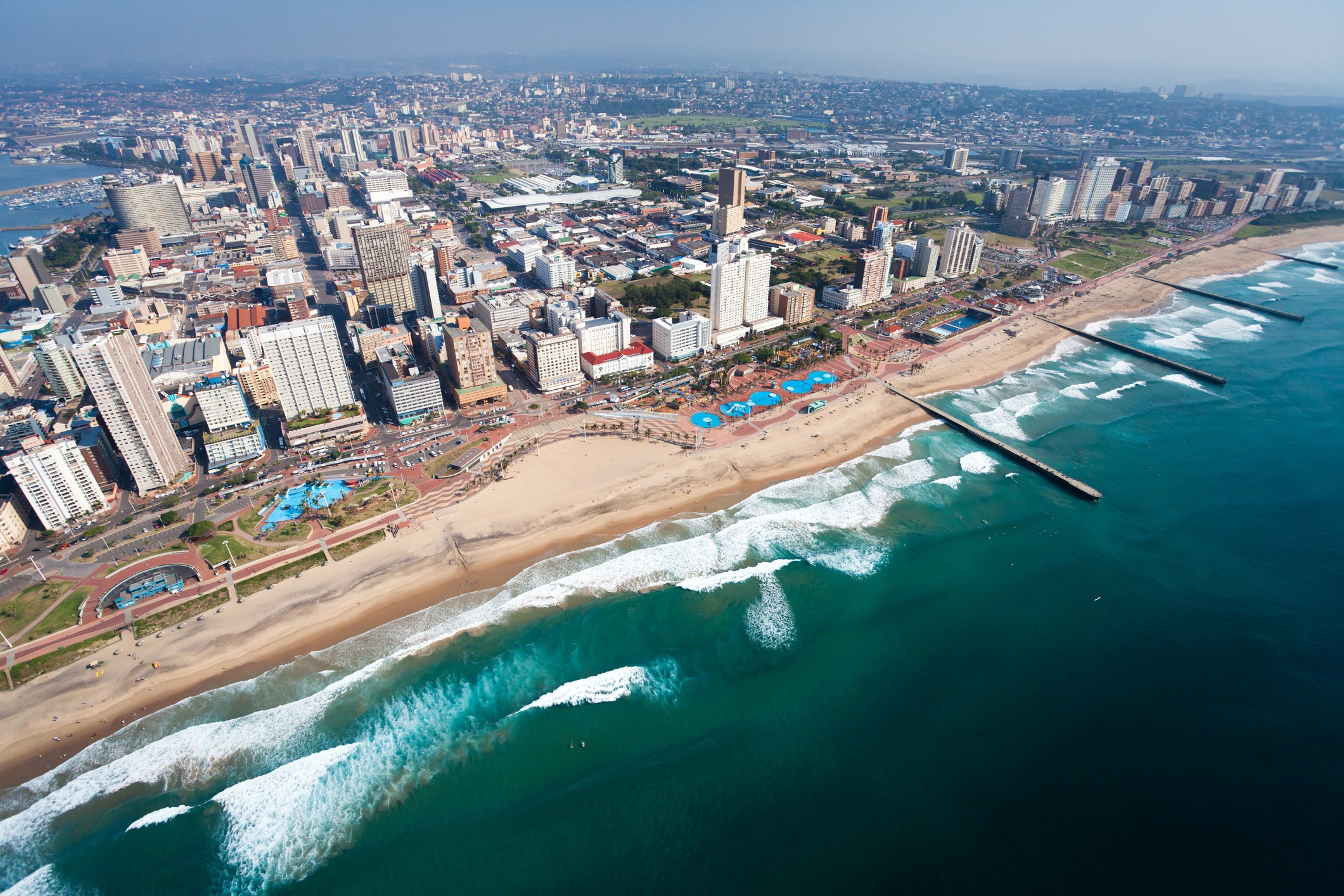 Experiences
Durban offers everything for every taste! Here you can find a variety of fun activities  – from family outings and tours to extreme sports. Take a look at a couple of suggestions for the best excitement that Durban has to offer!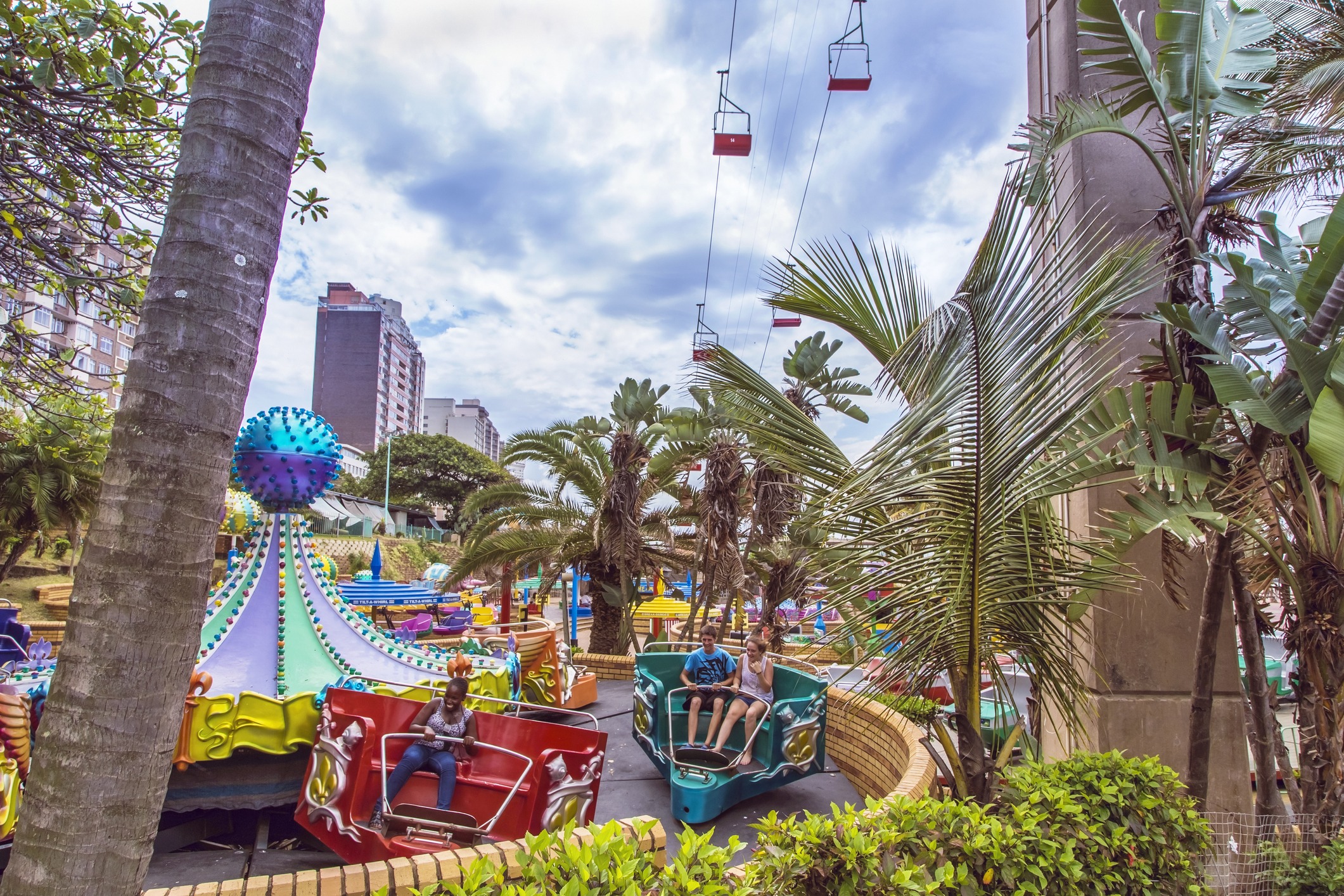 The Beachfront Amusement Park
At Durban Funworld we provide safe and secure entertainment for the whole family. Park on the Marine Parade and spend the day enjoying all the fun of the Amusement Park. The Cable Car provides a scenic view of the Durban beachfront while the older kids can have fun on the Breakdance and Swingboat. The little ones can enjoy themselves on the Elephant Ride or Carousel, just to mention a few.
Moses Mabhida Stadium
Feeling adventurous? Then enjoy the 550steps adventure walk to the top of the Moses Mabhida Stadium Arch. 106 m above the pitch, you can enjoy a beautiful 360 degree view of Durban. You can also enjoy a guided tour of the stadium or a Segway gliding tour.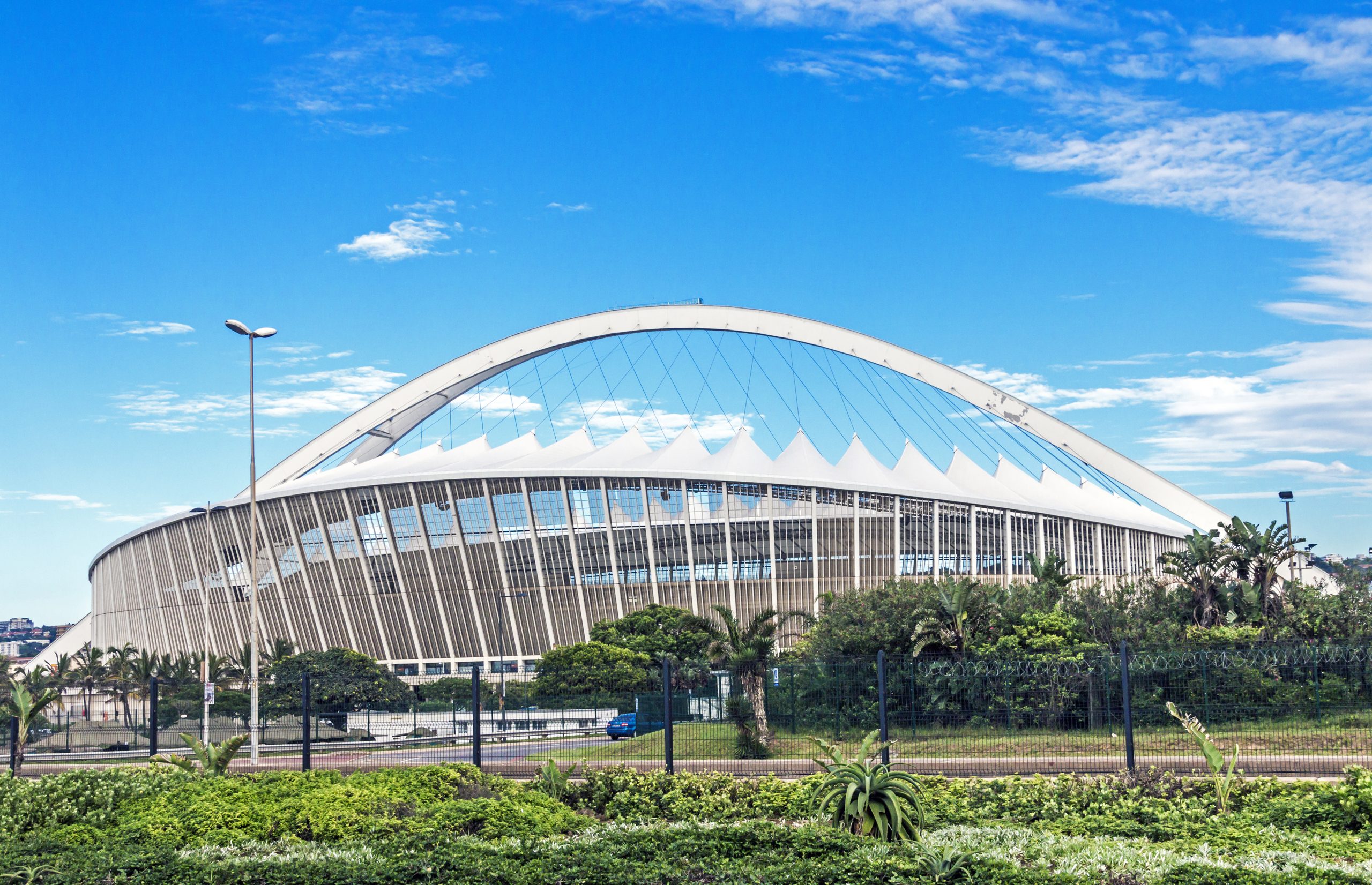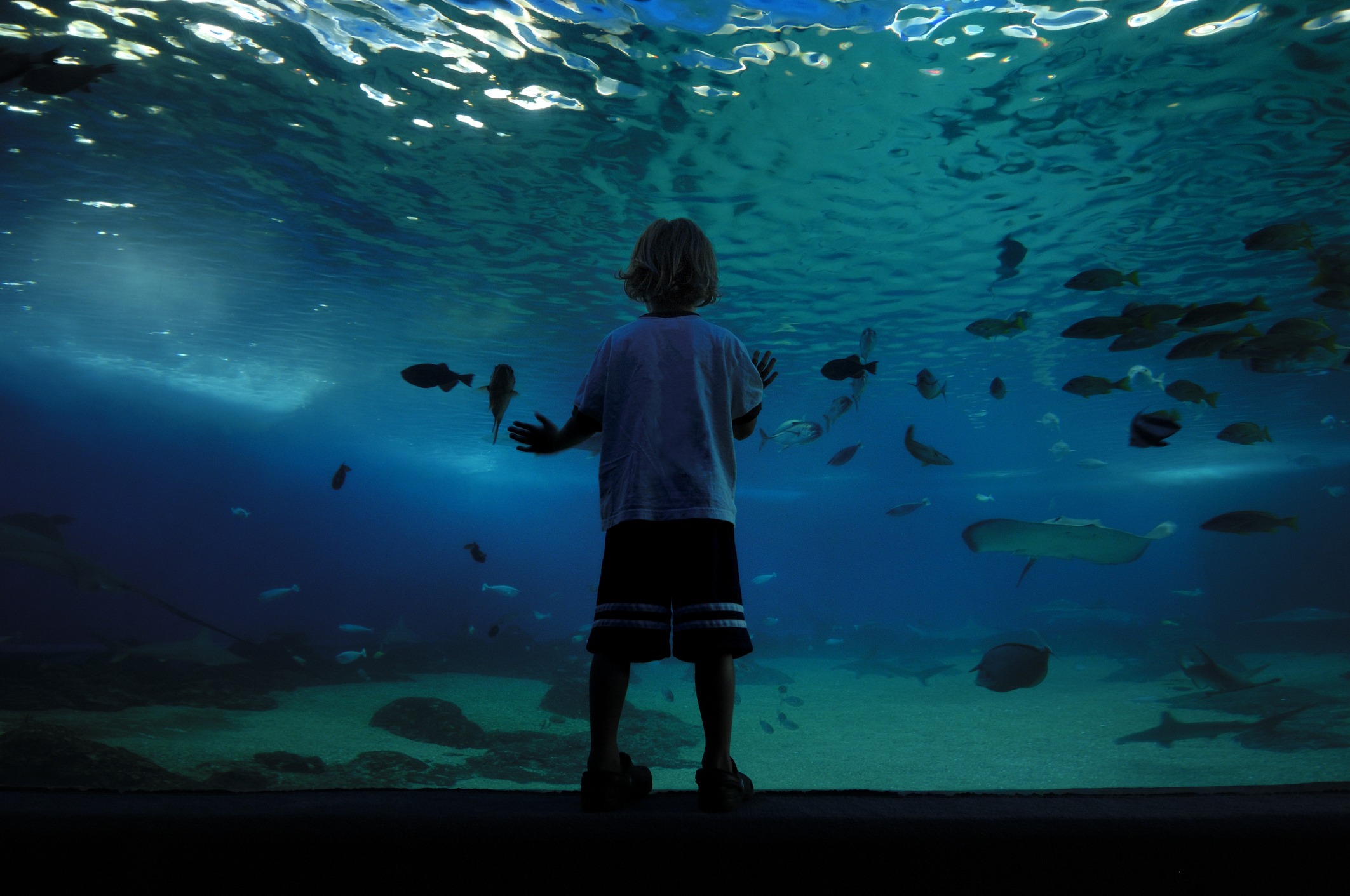 uShaka Marine World
Being amongst the largest aquariums in the world uShaka Marine World is the most exciting place to visit in the city of Durban. uShaka Marine is Everything you've always look forward to when it comes to fun by the sea. With so much to offer from the mysteries of the ocean, the thrill of Wet 'n Wild, a kiddies play paradise, all new Chimp & Zee Rope adventure Park and non-stop entertainment.
Suncoast Casino and Entertainment World
Situated on the magnificent Golden Mile, this world class Casino and entertainment complex includes a wide selection of restaurants, bars, cinemas, amphitheatre, entertainment areas for children and a beautiful private beach which has been rated one of the finest in the country.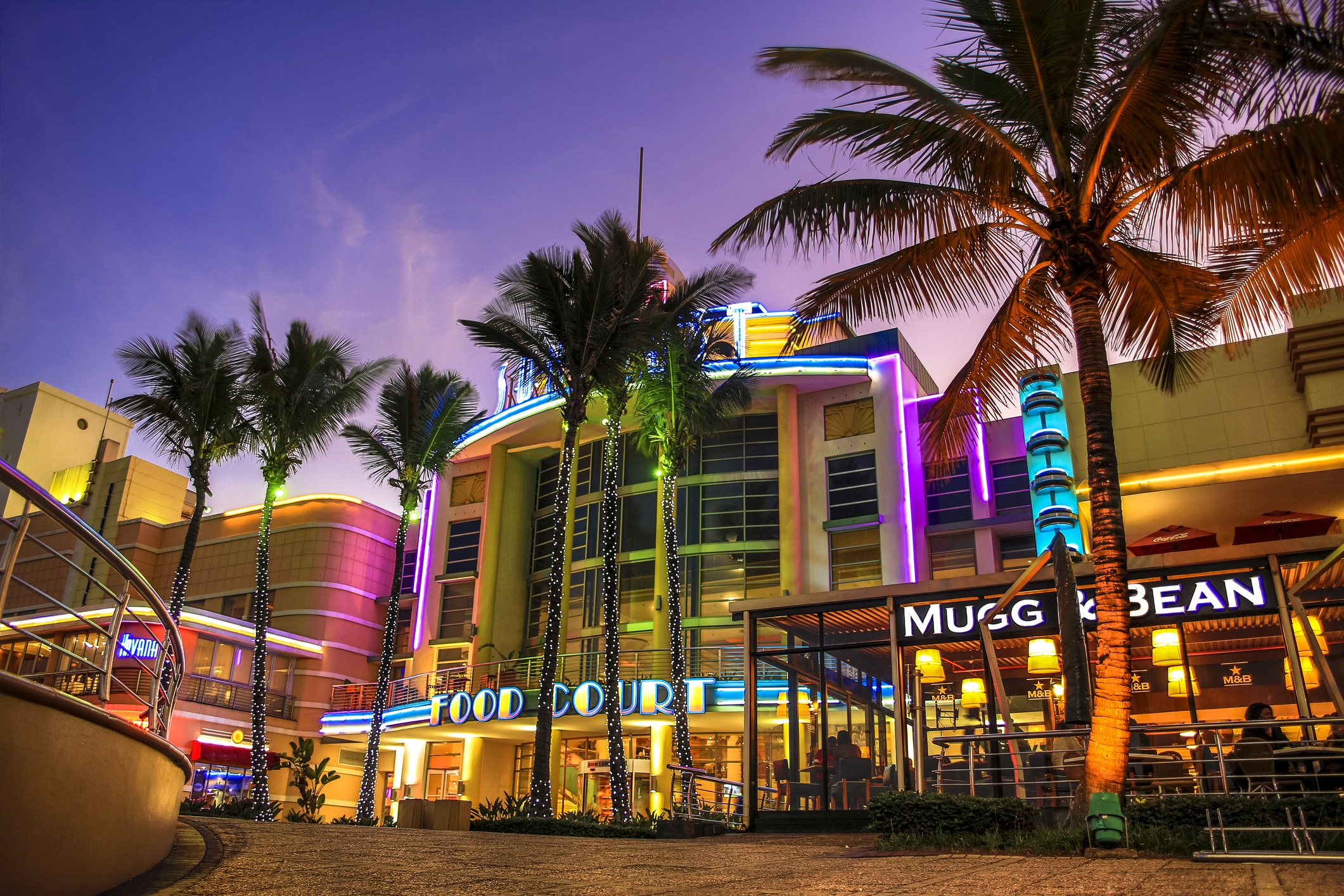 And that's not all! Durban has so much more to offer! Take a look at a couple of useful links we have collected for you to help you plan your stay easily and comfortably!